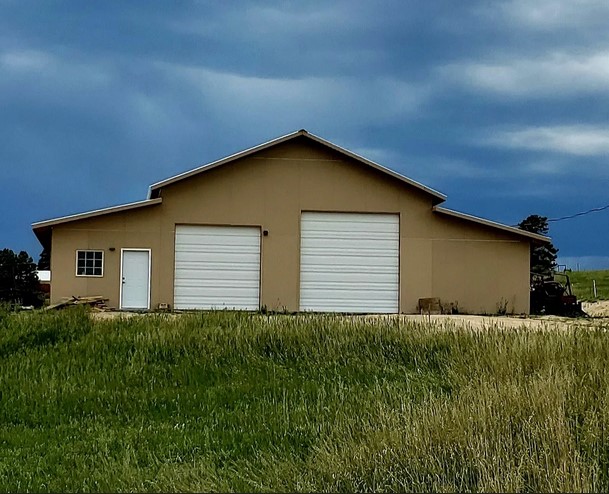 Out on the Eastern plains of Colorado in a non-descript beige step roof building, powerful machines are running non-stop to bring you the sound suppression solutions you need for your firearms!
ECCO Machine began as a hobby type side business to make my down time productive while I was still running an auto repair shop. I acquired more equipment as I could, and became a type 07 FFL & Class 02 SOT in 2017, blending my lifelong passions for firearms and for manufacturing. Local gun stores began using my services for heavy line gunsmithing they couldn't do in house, and over time, people began to discover the things we do here. Soon the gunsmithing & suppressor services began to require more time & attention than I had while still servicing vehicles, so in 2019, I completely retired from the automotive industry to focus 100% on ECCO Machine. This company is run by myself and by Jerrica, my wife & partner. Though we may have employees down the road, for now we feel it is in the best interest of the business, our customers and our family to continue as we are, giving our personal attention to every aspect of the company so we are able to ensure the quality of products and services meets our exceptional standards at all times. This does mean we're run ragged and struggle to keep up at times, but we love what we do and find it very rewarding, so the long hours of hard work are worth it.
We continue to increase our capabilities and capacity for production constantly, but operate with a responsible model for doing so to ensure that we will be around way down the road. It's a delicate balance with slower growth, but we believe it's essential to maintain solvency by doing all we can to avoid indebting the company, paying cash for nearly all of our materials, machines & tooling. By doing this, we ensure our survival and do not need to "Rob peter to pay Paul", never need to use funds for a product that was just ordered to cover one that should have already been done. This is why ECCO Machine always settles your bill when your items are ready to ship, only requires deposits or up-front payment on truly custom parts that would have poor marketability.
We look forward to continuing to support the needs of shooters across the country in the decades to come!